Description
Our reinforced paper tape is the eco friendly version of crossweave tape. Same strength but better for the environment. Excellent adhesion to corrugated boxes and provides a very neat finish. Conventional tapes can leave the finished box looking messy. Reinforced paper tape is ideal for sealing boxes containing heavy loads. Click here for a free sample. 
TECHNICAL DATA 
Construction : 125 gsm Kraft paper with crossweave glass fibre reinforcement .
Adhesive: Highly cohesive, aggressive hot melt of synthetic rubber and hydrocarbons
Total Thickness : 0.24mm
Peel adhesion to steel: >15N/cm
Tensile Strength: 115N/cm
Elongation at break: 6 %
Stuck on which tape to use ?
| Tape Type | Low Noise | Vinyl Premium | Crossweave | Eco Reinforced | Eco Paper | |
| --- | --- | --- | --- | --- | --- | --- |
| Length (metres) | 66 | 66 | 50 | 25 | 50 | |
| Core Diameter (mm) | 76 | 76 | 76 | 76 | 76 | |
| Temp Range | +15 to 65 °C | -25 to +50°C | -25 to 50°C | +15 to 50°C | +15 to 50°C | |
| Adhesive | water based acrylic | natural rubber | water based acrylic | water based acrylic | hot melt | |
| Low Noise | Yes | Yes | No | Yes | Yes | |
| Easy Tear | No | No | No | No | Yes | |
| Green Rating Out Of 10. | 5 | 6 | 4 | 7 | 8 | |
| Dispenser Type | Standard 50mm | Standard 50mm or 75mm | None | Standard 50 mm | Standard 50mm | |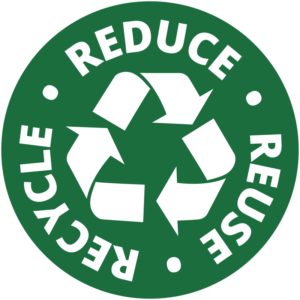 High quality eco friendly product